And In With The New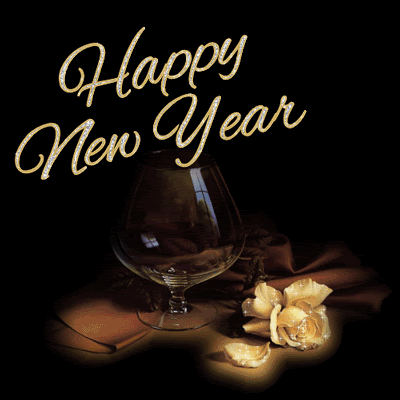 I've always loved New Years Day.
Well actually the only thing that keeps me from TOTALLY loving it is that my Daddy died on New Years Day 1986. And it was completely unexpected and I was the last person to talk to him on the phone a few hours before he died.
But as I am now a much older lady and understand things more clearly like death and dying I am no longer grieving for him and I do know I will see him again and even if I live to be a very, very old old lady, it will still be like the twinkling of an eye so Yes I still love New Years Day and if I really want to think very positive about it I can say I love it entirely because it was on that day that my Daddy got to meet Jesus face to face. Oh the Glory of it all.
I also like to cook on this day and my Momma was the same. I really get down in my kitchen like an old soul mama and I make a mean pot of greens, blackeye peas, venison, cornbread, coleslaw, potato salad and a little ham left over from Christmas. And of course there's all that leftover Sweet Tater Pie and Cocanut Cake. Ummmmmmm good.
Hush your mouth sister, we eat good around here that day. Punkin and myself.
Yeppers we do.
Today I'll be taking down all the Merry Christmas Treasures and carefully packing them away and making a clean, fresh house for tomorrow. A day of snug-a-buggin, parades, and pigskins on TV. Going to Mass and if we can afterwards catch a second wind we might watch the ball drop. A new start and the first day of the rest of our lives.
So just in case I haven't said it enough. I adore all you sweet friends and cyber sisters and wish you all the very best New Year ever! You light up my life 'ya know.